Get 10% off Garena Shells on Shopee
August 03, 2017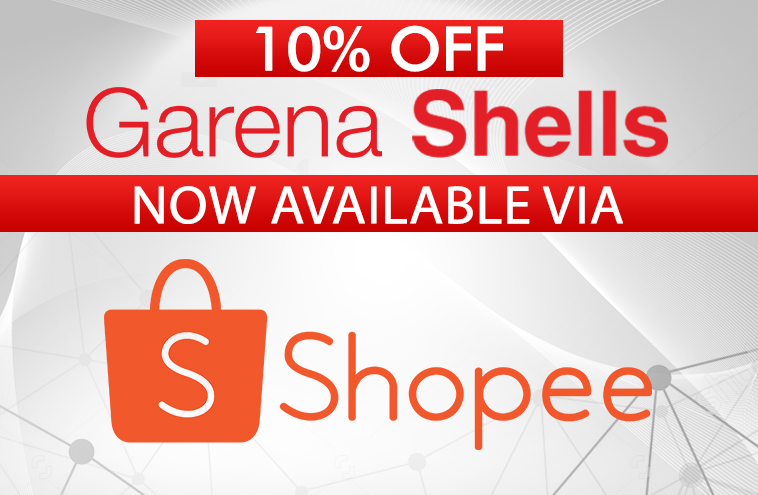 Keep the gaming going when you purchase your Garena Shells at 10% off via Shopee!
Shopee is a mobile shopping app that allows you to buy Garena Shells anytime, anywhere.
All you need to do is download the Shopee app, go to @garenashopph, and purchase all the Shells you want. Once your payment is verified, you'll receive a notification with the Card Number and Card Password for your Shells.
What are you waiting for? Download Shopee now on the App Store or Google Play Store.