GARENA SHELLS from ALLSERVE.PH
May 03, 2017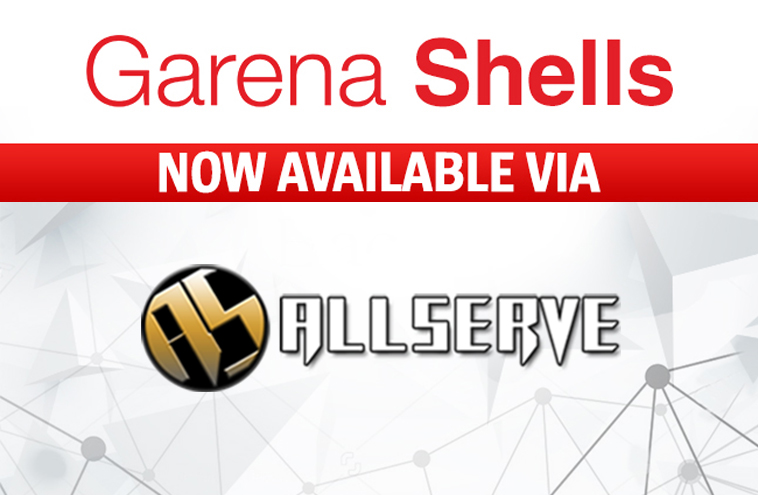 Get your GARENA SHELLS from ALLSERVE.PH, one our authorized distributors in the Philippines.
ALLSERVE is the first local prepaid card provider that consolidated gaming, mobile, and other prepaid cards in one single card. Our goal is to provide consumers with the widest range of products with only one card, help the small retailers to carry one prepaid card that can be used on a wide range of products and provide prepaid service providers with an extensive distribution network.
GARENA SHELLS are available in the following denominations.
GARENA SHELLS 1000
GARENA SHELLS 500
GARENA SHELLS 300
GARENA SHELLS 100
GARENA SHELLS 50
GARENA SHELLS 20

Check out their page via https://allserve.ph/partner/2